Objectives
Until the end of 2020, the "Horizon 2020" Programme was the main initiative of Research and innovation (R&I) carried out at European level. Under this programme, Shift2Rail (S2R) was the first European Joint Undertaking (JU) initiative that sought R&I and market-driven solutions in the rail sector by accelerating the integration of new and advanced technologies into innovative rail products. Shift2Rail manages various R&I "Innovative Programmes" (IP) involving more than 300 organisations for a total budget of around EUR 900 million. The most relevant IPs for rail infrastructure managers (IMs) are those on "Advanced Traffic Management and Control Systems" (IP2) and on "Cost Efficient, Sustainable and Reliable High Capacity Infrastructure" (IP3). As from 2021, "Horizon 2020" is replaced by "Horizon Europe", a new multiannual R&I programme (2021-2027). The current Shift2Rail will be succeeded by a new JU called "Europe's Rail" with an approx budget of around EUR 1,3 billion.
EIM in action
EIM advocates the participation and visibility of IMs in the R&I initiatives of S2R through the membership with the S2R Advisory Board of the IP3 Programme, the Digital Automated Coupling (DAC) Supervisory Board and the S2R Users Group;

EIM is actively engaged in the definition of the organisational set up of the new JU under the EC "Horizon Europe" Programme, notably regarding more transparent and inclusive project management;

EIM promotes the alignment of the output from S2R projects with other standardisation activities (e.g. "Sector Forum Rail" of the European standardisation organisations, EU standardisation platform "RASCOP") and with those of the EU Agency for Railways.
2020
EIM actively contributed to a "concept paper" elaborated by the EU rail stakeholders on the goals and organisational set up of the new JU "Europe's Rail";

EIM advocated a more inclusive organisational structure for the new JU, an increased participation of IMs and a more systematic approach to the interoperability aspects of CSS/ERTMS technologies within a new "System Pillar";

EIM has held regular meetings with S2R staff to share information on the progress of European research initiatives which are of interest for its members.
Outlook 2021
EIM will continue contributing to the definition of the new JU "Europe's Rail", notably on the governance and technical management of the "System Pillar";

EIM will also continue supporting the relevant IMs during their negotiations regarding R&I activities of the new JU ("Innovation Pillar" and R&I Masterplan);

EIM will continue to promote the link between the current S2R and the new JU "Europe's Rail" deliverables and standardisation activities in the relevant stakeholder groups, alongside enhanced coordination with ERA. 
EC Proposal of Regulation Horizon Europe - Research and Innovation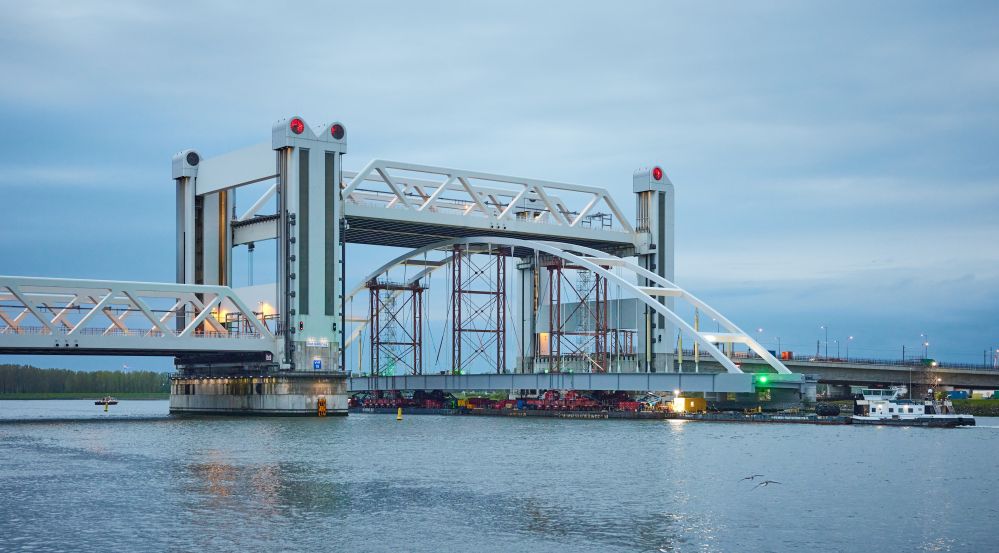 Objectives
Individual transport modes such as aviation, waterways, rail and road are becoming increasingly interconnected to form a seamless, multimodal transport network. The added value for society and industry consists of a greater service offering amongst different modes of transport depending on the environmental footprint, convenience, offer, speed, distance, cost, etc.
The EU has developed various legislative and policy initiatives to foster a multimodal transport network. More and more attention is being given to the connections between aviation and railways. By the same token, the EU co-finances multimodal infrastructure and innovation via its funding programmes, such as the Multiannual Financial Framework (MFF) and in particular the Connecting Europe Facility (CEF).
Given their strategic location at urban nodes or multimodal hubs, a low environmental footprint and interconnectivity at (for example) stations, terminals, ports and airports, rail infrastructure managers play a crucial role in multimodal transport systems. 
Rail infrastructure managers are aware of their increasing role as multimodal managers. Railway stations also offer more and more often bicycle parking sheds, in order to boost and facilitate the green individual transport mode of cycling. Therefore, IMs have engaged individually, amongst peers or via EIM in the upcoming multimodal opportunities and challenges:
EIM signed a cooperation agreement with its road equivalent from the Conference of European Directors of Roads (CEDR) to exchange best practice on multimodality and infrastructure-related topics (such as for example tunnels);

EIM has joined the Electro-Mobility Platform, bringing together a large variety of energy-related stakeholders;

The members of EIM have also engaged in an internal dialogue related to stations and their role as multimodal hubs.
EIM in action
EIM fosters a regular and constructive dialogue with other transport modes;

EIM closely monitors EU activities and initiatives related to multimodality;

EIM cooperates with all EU institutions and market stakeholders to address interoperability issues hampering seamless transport flows;

EIM cooperates with CEDR in various innovation activities, such as "Infrastructure for the Future" (i4Df). This project focuses on developing a common innovation ambition of transport infrastructure managers (EU-funded research and innovation programme);

EIM also exchanges regularly with its experts about future infrastructure investment needs in view of automation of rail services, digitalisation of assets and services, harmonisation of infrastructure assets, etc.;

EIM closely follows the ambition of the EU Agency for Railways to become a land transport agency. 

EIM also closely follows the growing interest in improving the connections and links between aviation, road and railways.
2020
EIM continued to participate in the 'Infrastructure for the Future' (i4Df) project which started in 2019.
Outlook 2021
EIM will continue to join forces with other infrastructure managers and stakeholders to leverage the role of the rail infrastructure manager in the multimodal discussions on EU level.
Innovation
Standardisation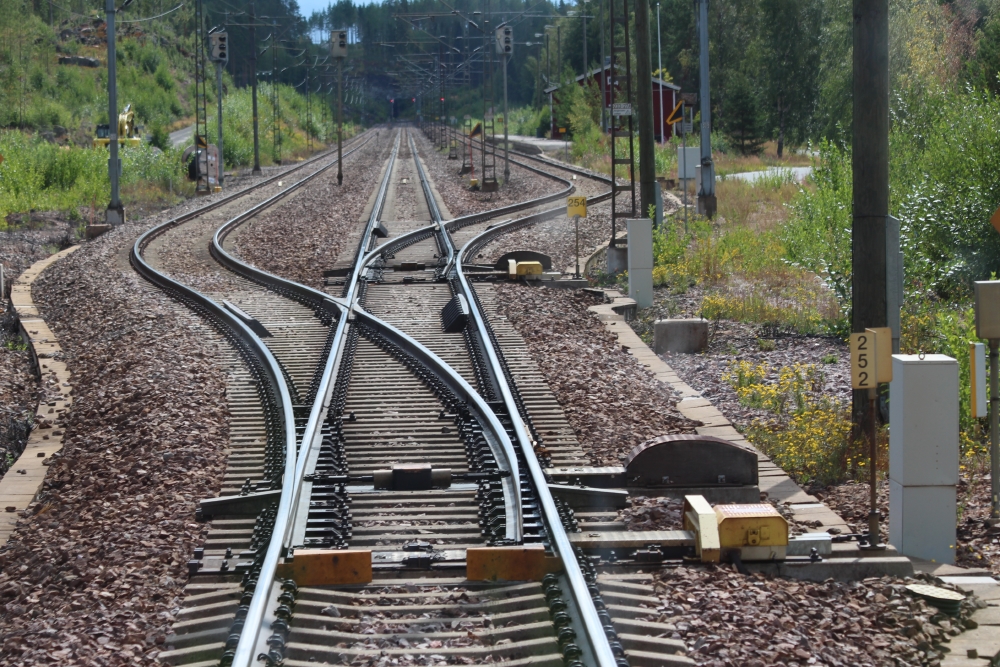 Objectives
A Single European Railway Area (SERA) requires national rail systems to be interoperable, as defined in the 4th Rail Package and in the specific implementing regulations (see Technical Specifications for Interoperability-TSI). The TSIs are complemented by European standards (ENs) of the European Standardisation Organisations (ESOs). ENs are sometimes also used as part of the conformity process with the TSI specifications.
EIM in action
EIM is actively involved in standardisation through the participation and contribution to different dedicated groups, such as:

i)

the European Sector Forum Rail (SFR, formerly JPCR), composed of rail sector players(manufacturers, infrastructure managers, other rail stakeholders), CEN, CENELEC and ETSI

ii)

the Standardisation Coordination Platform for Europe (RASCOP), composed of the same stakeholders as well as the European Commission and the EU Agency for Railways (ERA).
2020
EIM attended all SFR and RASCOP meetings and contributed to the identification of the sector priorities in terms of standardisation;

EIM participated and contributed to the ad-hoc RASCOP Working Group on "EC Standards request", whose objective is the identification and preparation of the list of Commission's new "Standardisation Requests" to the ESOs (11 meetings in 2020);

EIM attended and contributed to the new ERA Topical WG on Standardisation.

EIM contributed to the drafting of a rail sector Position Paper on international standardisation (to be published in 2021)
Outlook 2021
EIM will continue to contribute to the finalisation of the list of future Commission's "Standardisation Requests" on the basis of the analysis made by the ad-hoc RASCOP WG on the current and upcoming standard needs and on the basis of feedback received from IMs;

EIM will continue to promote the standardisation interests of its members in all relevant

 

EC and ERA fora, as well as the exchange of information between the experts of EIM's Working Groups and in the ESO's Technical Committees.

EIM, in coordination with the other rail stakeholders, will engage in a dialogue with the EC and ESOs following the publication of the Position Paper on international standardisation
Regulation (EU) 1025/2012on European standardisation